Be part of something exciting

Our team of digital specialists are the heart of KudosHub, offering expertise in
creativity, innovation, development and strategy.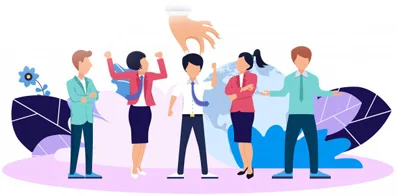 As a Digital marketing company, we focus heavily on team work and overall development of our team members. People choose us because we are profitable, growing and offer a healthy and competitive work environment. We are constantly on the lookout for passionate people who could add value to our organization and be a part of this challenging yet enjoyable journey with us.